Become a Rich Student: Ways to Make Money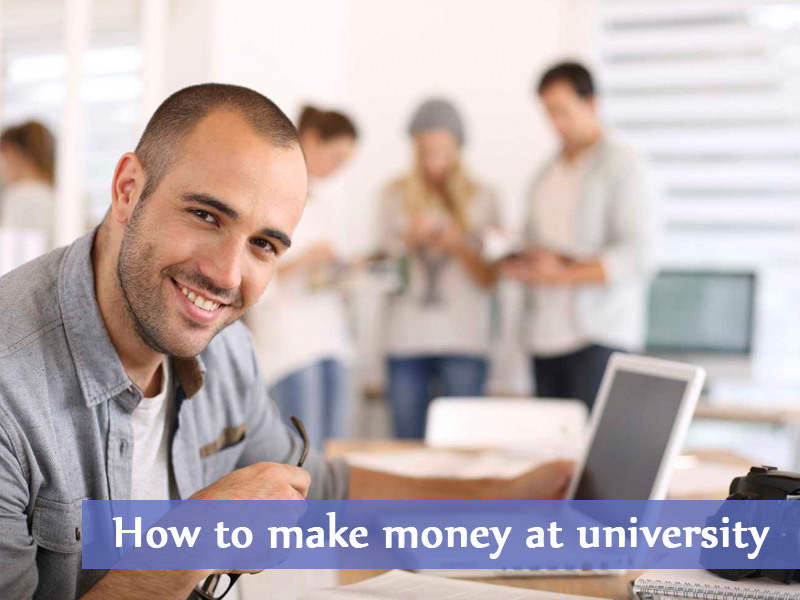 The whole world knows that being a student means constant suffering from lack of money and all-time moaning about it. Sometimes it may seem that it's really impossible to combine both work and university activities and have fun in addition to that. But there's always a way! Enjoy!
Here are some tips that will show you how to make money at university:
First of all, never get upset about the fact that your mates from other cities can be your competitors in this job searching quest. Keep looking for a workplace instead, and your job will find you in the most unexpected manner. Feel free to enjoy your student non-working life in the first term, but then, when you realize that your student loan is being really hard to get and it's not enough for you – don't waste your time! Possible workplaces: -Bars and restaurants Tip: try to look for a job during holiday time, there will be more vacancies. -Retail Tip: get a transfer or look through a local job listing or gumtree.
What kind of a student doesn't want being paid for something he or she loves the most? Partying can be a good way of making money. There are a lot of student events seeking for your assistance. Once hired, you'll become a big-shot, but remember to show your commitment too!
Surely you have a lot of skills and talents. It could be anything: writing, graphic design, coding… With Fiverr you can make money by doing something you're good at! This service is used by people willing to complete easy and crazy tasks for $5. You may also find a job at different freelance websites, such as: -People Per Hour -oDesk Set a profile and go for it!
Do you have any special interests? Start writing about them! Possible topics: -Lifestyle -Food -Travelling the list is inexhaustible. Of course, you will not make money hand over glove at first, but soon you'll find your followers and become a success. That's why blogging is flourishing nowadays. Moreover, many companies are ready to pay really good money for a post or product review. Combine your blogging and freelance activities and become rich!
It may sound boring , but don't jump to conclusions. An internship can not only be useful for your future career but also can offer you a good salary! Furthermore, gained experience in an internship can make it easier for you to find a job after the university and what's more important: you can even be hired at the end of your internship.
We hope you've found these tips to make money at university helpful. So, find the best suitable way for you and good luck!