Useful Tips for Future Dissertation Writers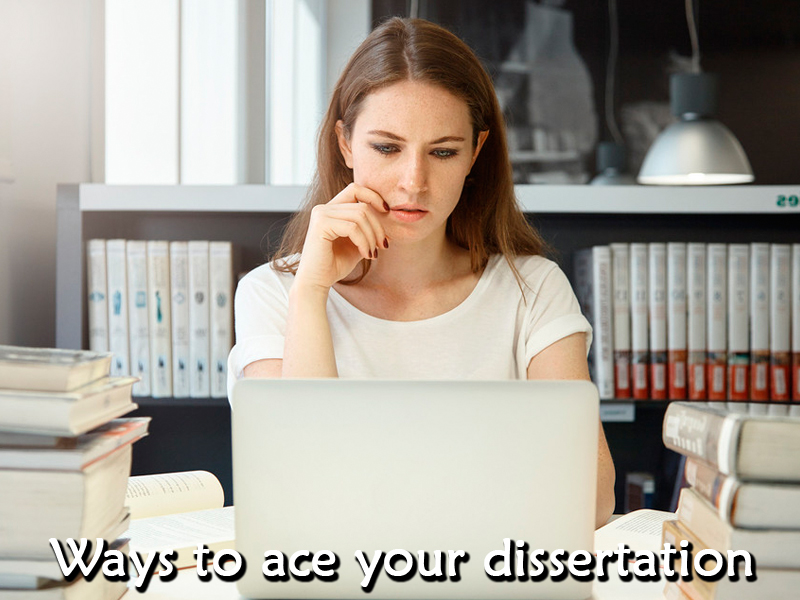 September 19, 2017
The Guidance for Dissertation Writing

The academic year full of studies and stressful exams is over. You can start dreaming about exotic beaches, music festivals, and quality time with your family. You might be excited to be in your last year of university, but keep in mind that it will be both an incredible and dreadful one. Despite the fact that your dissertation seems like a long-term perspective, it is actually high time to take into account what to expect. Otherwise, the workload might be unbearable.
Here is a list of tips to consider for future dissertation writers

Starting your dissertation, have an idea of what you are planning to write Writing a research paper is a process that requires planning and drafting. Even if you are going to start your dissertation after Christmas, it is recommended to have at least a slight knowledge of the dissertation structure. You should also decide on the direction you prefer to base your dissertation project on. In the other case, you might have to postpone your project for an unknown period of time. If you do not plan ahead, you might end up having not enough time to finish your dissertation until the deadline.
Take into account the time available for conducting your project Undoubtedly, there are plenty of things you want to do when you are a university student. It is so usual for a university student to combine fine and cramming nights. However, it is not the reason to push back your dissertation. If you prefer to plan and organize your study schedule and fun time carefully, I suggest making a calendar in order to know when you are busy and when you are free to occupy yourself with hobbies. This way, you will be able to know how much time you have so that you do not miss any deadlines during the last academic year.
Don't forget about other coursework Your workload during the last year in university is going to be crazy. Writing your dissertation should certainly be the priority, but you should also make time for other tasks and projects that are a part of coursework. Studying in your last year at university requires your full flexibility.
Do not hesitate to ask for help with your dissertation project Your dissertation tutor is the first person whose advice you can get when any controversial question arises. You can also get some help from your peers, people in the year above, or members of the staff in your department. Having some guidance through your project will definitely facilitate the process of writing, won't it?
Do not overwhelm yourself Your dissertation is certainly the most important piece of writing in terms of getting university degree. At the same time, it doesn't mean that you have to bury yourself in the research. Regardless of how busy you are, it is vital to find time to relax and have fun.